At Sasta Umrah Travel & Tours we offer special Umra packages for every class of people. These Umra packages are well designed while keeping in view the financial limits of individuals. We thrive to deliver the top notch professional services as per your needs and budget. Our Umra packages are complete solutions which includes visa processing, Umra tickets, hotel booking and your safe return at home. Our flexible offers allow you to choose the hotel of your choice according to your need and budget. Our collaborations and associations with various top class and economic airlines give you the liberty to select any airline for travelling. Our sasta Umra packages are the packages and liberty so you may perform your Umra in a way you dream. We are the Approved Umrah Travel Agents in Pakistan.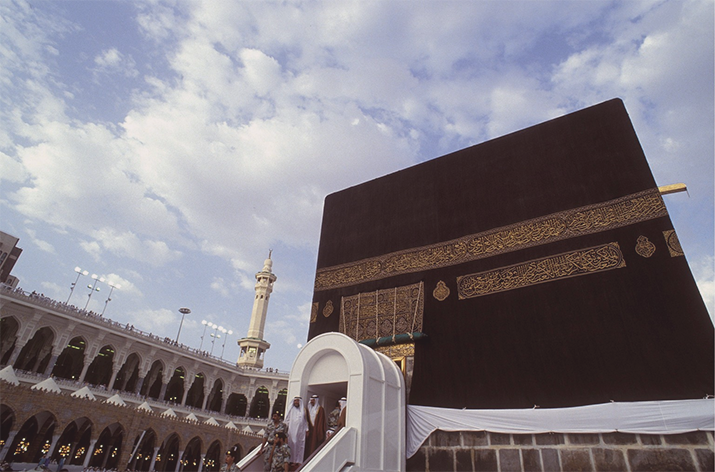 Umrah - An Overview
Umrah is a holy ritual of Muslims which is not obligatory or imperative for Muslims, but if performed at least once in a lifetime, it is a great privilege and a source of great rewards. Umrah word is derived from an Arabic word "timaar" which means a visit to the Holy Kaaba. Umrah is also known as the "minor pilgrimage" or "lesser pilgrimage" in comparison to "greater pilgrimage" or "hajj" which is compulsory for every affording Muslim at least once in a lifetime. Every Muslim has a dream of doing Umrahh, but due to financial reasons, many people can't fulfill their dream of performing Umrah and visiting holy cities of Makkah and Madina. So, these class of individuals tries to find the affordable package to get the Umrah done. Each year millions of people from Pakistan visit Makkah and Madina to perform Umrah. Last year approximately 1.3 million Pakistanis went to Saudia to perform Umrah. We are the Approved Umrah Travel Agents in Pakistan.
Umrah Packages by Approved Umrah Travel Agents in Pakistan
We also have different sasta Umrah packages whether one wants comfortability of five-star travel and stay or affordable two-star travel and stay. We don't compromise on the quality of our services so that at the end of your whole trip you are satisfied with our services. We also offer tailor-made packages in which you tell your budget and your requirements, and we make a package according to your need. Get served by the Approved Umrah Travel Agents in Pakistan.
About Sasta Umrah Travels & Tours - Approved Umrah Travel Agents
Sasta Umrahh Travel & Tours is serving millions of people going for Umrah since 1998, and ALHAMDULILLAH this number is increasing with every passing day. Our skilled and experienced agents and staff members cooperate with the clients in every possible way to keep them fully satisfied with our services. During 19 years of our service as best providers of sasta Umrah packages we never received a single complaint from any of our clients. It is the surety of our professionalism in providing best Umrah packages wound the year. We are the Approved Umrah Travel Agents in Pakistan.
As professional Umrah package provider, our clients can get most competitive rates of hotels, Umrahh tickets and complete Umrah packages. We are in constant collaboration with our staff members in Saudia, so we are updated at every moment about the client's arrival, stay and travel there. We at sastaUmrah.com assure you and your family's safe travel throughout your whole Umrah trip, and we are pleased to mention that many happy clients recommend us to others for booking their Umrah package. We are the Approved Umrah Travel Agents in Pakistan.
Related Tags: Approved Umrah Travel Agents in Pakistan - Approved Umrah Travel Agents – Umrah Agents in Pakistan - Certified Umrah Agents - Sasta Umrah Travel & Tours